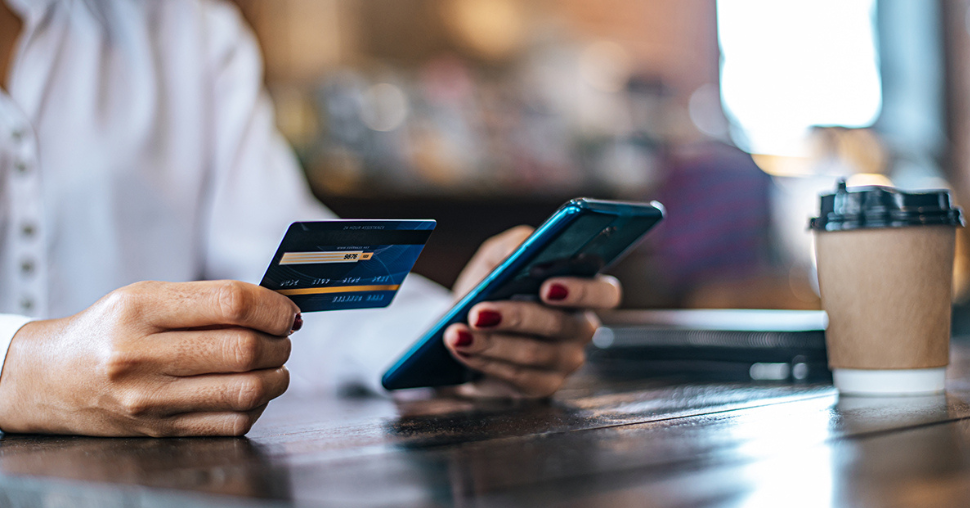 Is it possible to convert every customer into a collection opportunity? The answer to this question lies in the financing system used for collecting payments. The need to offer such options occurs due to the evolving mindset of consumers. Nowadays, consumers expect their financial experience including the healthcare sector, to be supported by digital payment solutions.
Adapting to a holistic payment approach is believed to improve the revenue of service providers. Both new and old businesses across the United States are investing to simplify their collection processes with digital financing tools designed for service providers.
With the help of electronic data and connectivity, payments can be accepted from anywhere and by any mode. It not only streamlines financial data but also eliminates the need for unnecessary paperwork while ensuring that the client's financial details remain accessible with minimal labor.
Consumers expect full flexibility and convenience when it comes to payment options. Hence, an automated payment solution (APS) is a must for any business. If applied intelligently, APS can become the best way to increase the collection amount for your business.
APS equals streamlined workflow
"With Denefits, all businesses can conveniently bill any consumer and schedule recurring payments via affordable monthly payment plan options tailored to meet their needs."
In any business, it is essential to maintain equilibrium between the earnings and resources required to manage the finances. The availability of a suitable APS is convenient, both for consumers and staff. When working via APS, you need to spend a little extra time in enrolling consumers and from there onwards, the billing process gets automatically streamlined. Such pre-authorized contracts bring a great deal of automation to the business workflow. In simple words, with APS, billing becomes simple, collections become more certain, and revenue increases, automatically. Additionally, by using APS, the manpower required for administrative tasks like printing billing statements and mailing efforts gets significantly reduced.
APS - A rising demand of consumers
Market Research Conducted with both Consumers & Providers
The above graph explains the portion of consumers and service providers who expressed a need for APS and associated fundamentals.
Initially, many service providers were reluctant to opt for APS. However, recent studies and surveys have indicated a rising demand for these options. The above chart is compiled from the data obtained by multiple studies conducted with different service providers across the States. Surveys made it obvious that consumers are showing a high interest in the APS that has the extended features of payment plan options.
Key advantages of APS
It can potentially help grow revenue.
It cuts down the administrative costs.
It can improve the business's efficiency.
It accelerates and automates payment postings.
It can manage a far higher number of consumers.
It increases the bandwidth of revenue cycle accuracy.
It increases the accuracy of your financial management system.
Digital archiving and quick access to real-time consumers' data.
How APS is linked to consumer satisfaction?
"Opting for an APS, that is designed to deliver patient-centered financial experience can add positively to consumer satisfaction."
Educated and aware consumers are getting more selective about service providers. A major portion of the consumer's experience is overwhelmingly dictated by flexible payment options. Therefore, it becomes crucial for service providers to deliver a satisfying experience to their consumers and invest in the implementation of flexible APS. This culture is set forth by mobile phones and online technologies. A real-time payment system is always anticipated that enables consumers to make payments wherever they are, at any time. Along with that, consumers seek flexible settlement periods, regular notifications, and consolidated details of their payment transactions. 
APS building trust between consumer and service providers
Every technology has its advantages and shortcomings. While consumers show concerns about the security of their financial data, they also desire to understand the distribution of service costs. In short, transparency is to be maintained at every step of financial transactions.
An APS can deliver flexible online and phone-based payment options to suit individual needs. It also facilitates the consumer's interaction with the business. Such transparency and convenience can dictate consumer choice and it can also become a core reason for consumers to keep coming back. This is how an APS helps to build a long-term and trusted relationship while enhancing client retention and loyalty.
Summary
Most business owners would agree that traditional approaches to financial management are time-consuming and expensive. With the use of APS, finance management costs can be significantly lowered. The tedious manual process also suffers from a predisposition for human errors. Altogether, a traditional approach leads to a delay in revenue generation.
To conclude, it can be said that APS eliminates time-consuming manual data entries, unifies all kinds of consumer data (digital archiving), reduces employee workload (labor cost), and increases business efficiency. Not only is automation beneficial to consumers and service providers, but it is also becoming increasingly important.
At first, the automated payment solutions were limited only to larger business setups. But thanks to advancements in information technology, financial automation is rapidly becoming the norm for all types of businesses.