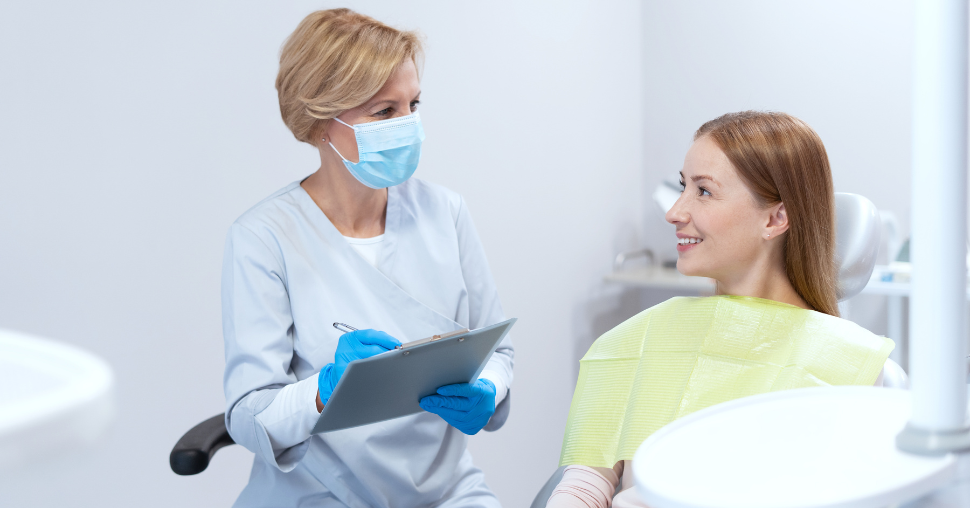 A study shows that 3X more adults lack dental insurance than health insurance. Also, since Medicare doesn't cover most dental care, is it a coincidence that more Americans are losing their teeth?
Dental treatments and procedures are expensive. Does that mean dental insurance can come to your rescue? Sure, if you are prepared and can afford to pay the premiums. Remember, dental insurance cost depends on several factors, like your location, the type of plan, the number of people covered, and so on.
Ready to Improve Patient Satisfaction?
Learn How to Implement Payment Plans in Your Dental Practice Today!
For some, it's about getting essential preventive care. For others, it's about getting more comprehensive dental care. Being a debatable topic, you may think, "Is dental insurance worth it?" Well! Many experts believe people may just be better off with dental payment plans instead. But we suggest you read this blog till the end to decide for yourself.
How Much Does Dental Insurance Cost?
Although it picks up the tab on several covered services and treatments based on your plan, you'll still be responsible for paying some or most dental expenses.
According to Forbes Advisor's analysis, it costs $47 a month for the average dental insurance policy offering comprehensive coverage and $26 a month for preventive coverage.
Types of costs associated with dental insurance plans. You pay:
PREMIUM for dental benefits.
COPAY is the fixed amount for a service covered by your dental plan, like a dental visit.
DEDUCTIBLE is the amount for covered services for the year before insurance benefits start.
COINSURANCE is the portion of the expenses for dental services after your insurance company has paid its share and you've covered your deductible.
Here's an overview of the average dental insurance cost by plan, calculated based on a 30-year-old female in California.
| Insurance Company | Top Scoring Plan According to Forbes | Monthly Cost |
| --- | --- | --- |
| Humana | Preventive Value | $21.99 |
| Spirit Dental | Core Network | $43.37 |
| UnitedHealthcare | Primary Plus Dental | $43.59 |
| Cigna | Cigna Dental 1500 | $49.00 |
| Ameritas | PrimeStar Access | $49.98 |
| Guardian Direct | Diamond | $58.40 |
| Delta Dental | Delta Dental PPO Individual - Premium Plan | $64.92 |
| Denali Dental | Ridge Plan 750/1500/2000/2500 | $68.55 |
| Anthem | Essential Choice PPO Platinum | $79.49 |
What Does Dental Insurance Cover?
Almost all dental insurance plans cover these three areas of care: preventive, basic, and major. According to the client advisor for World Insurance Associates, Micahel Bass, most dental insurances offer the following-
1. Preventive services include exams, cleanings, X-rays, and fluoride treatments at 100% coverage.
2. Basic services include fillings, non-surgical extractions, and root canals at 80% to 100% coverage.
3. Major restorative dental services include crowns, bridges, dentures, and inlays/onlays at 50% to 80% coverage.
What Does Dental Insurance Not Cover?
Dental plans do not cover treatments/procedures, including the ones listed below-
1. Cosmetic dentistry
2. Teeth whitening
3. Orthodontics (braces)
What Are the Benefits and Drawbacks of Dental Insurance?
By considering certain factors, you can determine if you need dental insurance for your oral health and if it's viable according to your financial situation.
Benefits
Provides a safety net by fully covering expenses for preventive dental treatments/procedures.
Dental insurance can help with substantial savings on major procedures whenever you need to undergo them.
You may have to pay the bare minimum for coverage if your employer offers a group dental plan.
Drawbacks
Annual premiums and deductibles can be unnecessarily expensive if you need limited care.
Limited coverage for certain procedures may not be so helpful.
Some insurance plans may impose waiting periods, exclusions, and pre-existing condition clauses. It means if you have existing dental issues, you may not receive coverage for immediate treatments.
What Are the Other Ways to Pay for Dental Care?
Considering the information shared above, if you feel you don't need or want to get dental insurance, perhaps the following alternatives can help.
Dental payment plans: These are one of the best ways to afford your dental treatments and procedures, irrespective of whether you have insurance or not. Look for a practice working with providers like Denefits to leverage flexible dental payment plans. With it, you can get dental services first and pay later at your convenience. Besides, you don't have to worry about tricky eligibility rules. Denefits doesn't do credit checks and has a 95% approval rate.
Dental credit cards: A card with a low introductory rate will let you pay down the balance quickly and avoid unnecessary interest charges. Although, credit cards are not ideal for long-term financial health.
Personal loans: You can use an affordable personal loan that can help cover your dental treatment cost. Note that this step can affect your credit score, plus you'll have to share proof of your income to get approved for the loan.
DENTAL PAYMENT PLANS VS. DENTAL INSURANCE
| | Dental Payment Plans | Dental Insurance |
| --- | --- | --- |
| Eligibility Criteria | Relaxed | Restricted |
| Affordable | Yes | Subject to one's financial situation |
| Flexibility | Yes | No |
| Coverage | Extensive | Subject to one's plan |
| Suitability | For all | For specific sections who can afford premiums |
Our Final Take
Care from dental professionals is crucial when you need it the most. Given the strained financial environment of the country, when most people are struggling to pay for necessities, it's difficult to say that dental insurance could be the best option.
Multiply Your Earnings Seamlessly with Denefits' Affiliate Program
But we recommend you take the help of a dental practitioner working with Denefits. It'll be easier to get your dental treatments without feeling monetarily burdened. Denefits' flexible dental payment plans have already helped several patients just like you. It's time you leverage the benefits too!
Get in touch to know more.