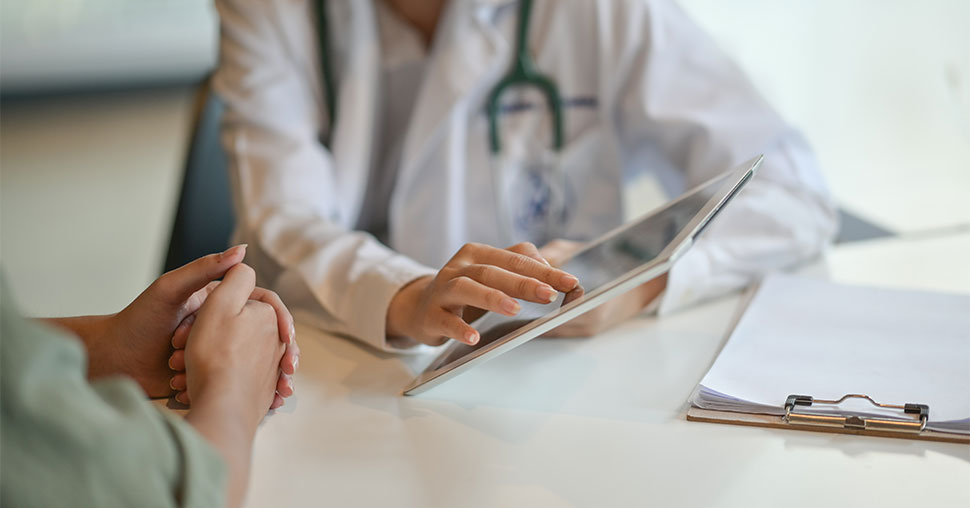 When it comes to offering healthcare financing options to your patients, you'll want to work with a provider that offers the best deal for your business and patients. That's why understanding your options is important. This blog highlights Denefits, an alternative to LendingUSA, which is known to provide healthcare financing solutions to patients all across the United States.
We've listed the details of each, LendingUSA and Denefits, and how they compare to one another so that you can choose the best solution for your business.
What Is LendingUSA?
LendingUSA is a point-of-sale consumer financing solutions provider, offering personal loans and healthcare financing solutions to patients in the US.
It provides businesses with the opportunity to offer financing solutions to their customers. The company's healthcare financing solutions include patient financing, elective medical financing, and veterinary financing.
It uses proprietary technology to provide fast and efficient loan approvals and funding. The company also partners with businesses in various industries to offer financing options to their customers.
Boost Patient Retention and Grow Your Practice with Denefits - The Ultimate Patient Payment Solution.
What Is Denefits?
Denefits is a complete payment options software that simplifies the payment process for healthcare businesses and their patients.
Denefits offers flexible payment plans for various medical and dental procedures, including cosmetic surgery, fertility treatments, orthodontics, and more. The software allows healthcare businesses to create contracts for their patients to start payment plans quickly for improved sales. All the patients get approval no matter what their credit scores are.
Denefits works with a network of healthcare providers to offer their patients flexible payment options, allowing them to pay for their procedures in affordable monthly installments. It aims to make healthcare more accessible and affordable for your patients without the financial burden of upfront costs.
In addition to patient payment solutions, Denefits offers services like bad debt collection to help healthcare businesses recover old debt automatically without even lifting a finger. Using the Denefits software is a risk-free way of improving revenue and sales for any healthcare business.
What Are Their Differences?
As healthcare costs continue to rise, patients are increasingly willing to go to healthcare providers that can help them pay for their medical procedures. Both LendingUSA and Denefits offer patient payment solutions and have their own perks. The companies may seem similar, but there are some critical differences, which we've listed down below.
Differences Between LendingUSA And Denefits
Focus on Healthcare Financing
While LendingUSA offers healthcare financing solutions, it is not the company's primary focus. LendingUSA provides a range of financing options, including personal loans and financing for multiple services. On the other hand, Denefits focuses on delivering complete patient payment solutions for all types of medical and dental procedures along with other services. This means that Denefits has a deeper understanding of the healthcare industry and the unique needs of patients seeking financial support for medical procedures. It primarily helps healthcare providers improve patient satisfaction and loyalty, which directly translates into better business.
Range of Services
LendingUSA offers a wide range of financing options, including personal loans, and healthcare financing solutions. LendingUSA's financing options include healthcare, funerals, pet care, and more. The company's healthcare financing solutions also include patient financing, elective medical financing, and veterinary financing.
Denefits, on the other hand, prioritizes providing flexible patient payment plans for medical and dental procedures. Denefits gives every patient instant approvals, and it works with a wide network of healthcare providers, acting as their personal collections department, requiring no human involvement.
Approval Process
LendingUSA and Denefits both use technology to streamline the approval process for patients, but they have some differences. LendingUSA's platform allows borrowers to apply for a loan online and get a decision within minutes. Once approved, borrowers can receive their funds as soon as the next business day.
Denefits allows patients to apply for flexible payment plans through their healthcare provider and get 95% approval. It helps healthcare businesses to never turn a paying patient away!
Credit Score Requirements
LendingUSA's minimum credit score requirement is 600, considered fair credit. The company also considers factors such as income, debt-to-income ratio, and employment history when making lending decisions.
Denefits, on the other hand, has a NO CREDIT CHECK policy that makes it unique. Denefits approves all your patients no matter their situation. It aims at helping you attract and retain more patients than see them walk away from your clinic to your competitors'.
Endnote
Overall, LendingUSA and Denefits both strive to meet the needs of every patient. Though Denefits also streamlines payments and collections for healthcare providers.
Denefits is the only healthcare payments software that not only makes but also integrates, manages, and collects payments.
Integrate Denefits into your existing system today.