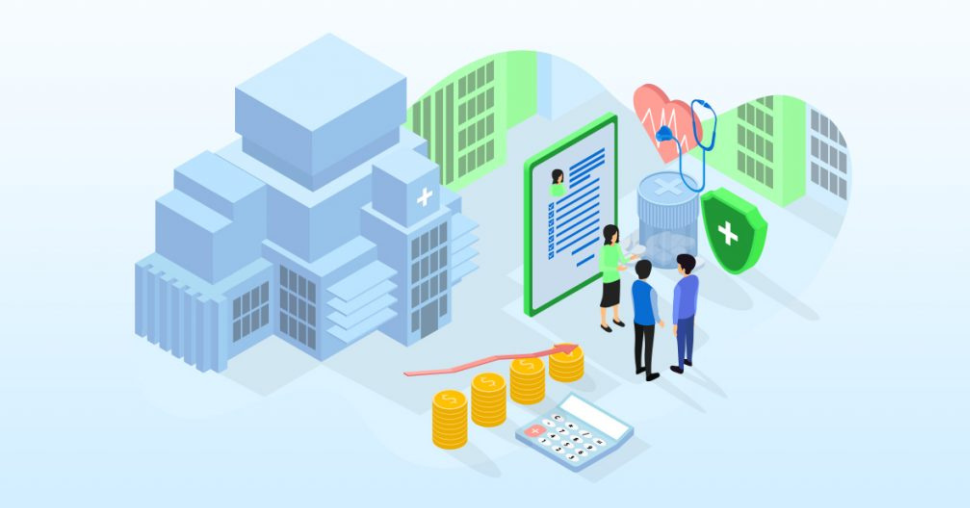 Healthcare finance procedures enable patients to immediately get the care they need and pay for the services in smaller monthly bills. This greatly reduces the mental and financial strain patients face when seeking vital medical care. What are some of the financing options that healthcare practices can offer their patients?
Healthcare Patient Financing Options
Care Credit
The medical-use credit cards offered by Care Credit can be utilized to pay for healthcare deductibles, copays, and even treatments that traditional insurance companies do not cover. Patients hoping to use Care Credit must have a credit score of 620 or higher to qualify for the card. Applications result in a hard credit check which drops an applicant's credit score by a few points. But there is no activation fee for newly created accounts. Additionally, Care Credit patients are only able to use their cards to pay for expenses of $200 or more.
Care Credit enables patients to apply for cards online or by telephone. Patients' terms of financing depend on their loan amounts. Patients who have more debt on their card have more prolonged periods to repay Care Credit. Yet, the longer a term is, the higher the APR of the card.
Generally, patients are offered cards with 27% APR. 0% APR promotional deals may be available through certain medical practices if a patient's debts are repaid in six, 12, or 24-month terms and all other contractual agreements are met.
Not all practices offer this deal, and some practices only offer six-month terms to repay 0% APR debts. After that, interest is compounded at a rate of 27%. This can increase a patient's costs by hundreds of dollars and create the same crippling debt they were trying to avoid.
If a patient who needs medical care is able to get a card with 0% APR for 12 or 24 months, it could significantly reduce the financial burden of getting medical care. No-interest financing options are of great use to patients who do not have to pay additional fees or pay upfront.
Lending Club
LendingClub offers personal loans online. Through Lending Club, investors are given the power to determine if they are willing to loan their funds to a borrower based on the perceived risk. This risk is shown by a borrowers' Lending Club score, which is based on their credit score, credit history, and income information. Prospective borrowers must have a credit score of at least 600 to qualify for these personal loans.
Debt.org discovered that most Lending Club borrowers have a credit score of 700 or higher, 17 years of credit history, and make about $80,000. These credentials are not necessarily strict requirements to get a loan, but borrowers should use them to determine whether their credit and income information qualifies them for personal loans via Lending Club before applying.
Patients can use Lending Club loans to repay their debts over three to five years, which makes the monthly cost of acquiring medical services smaller. It may be cost-effective for patients with impeccable credit to use this personal loan company. But, it can take over a week to get a loan, and millions of patients will undoubtedly be prohibited from using LendingClub based on their credentials.
Denefits
Denefits is not a loan provider or a credit card company. The company simply creates payment plan contracts between a service provider and their patient or customer. Denefits does not run a hard credit check on prospective patients, and they accept 100% of payment plan applicants. This is because the company does not pay a practice upfront at the time a service is completed, as other financing companies would. Instead, Denefits pays dental practices as they receive the payment plan dues from patients.
Establishing a payment plan makes receiving medical care more accessible and affordable for patients. Denefits' payment plans enable healthcare practices to obtain new patients and maintain long-running relationships with prior patients because of the loyalty resulting from their mutually beneficial relationship.
Patients can apply for payment plans in just a few minutes to get the financing they need for medical care. Denefits generally offer an interest rate of 20%. Some patients can get even lower APRs for longer terms of repayment. The above rates are highly competitive compared to other financing options, particularly for patients with bad credit standings. Denefits APRs are set rates that do not change once contracts have been signed. With Denefits, interest does not compound. These precautions protect patients from the hidden fees or randomly occurring charges that many financial companies use as money-earning tactics.
Why Choose In-House Financing?
Hybrid in-house financing occurs when an outside payment plan company works with a patient on behalf of medical practice. Essentially, even though patients can sign up for in-house financing through the practices where they get care, their payment plans are outsourced so that businesses do not have to act as financial companies.
Like other financing alternatives, in-house payment plans allow patients to split their total medical expenses into affordable monthly payments. Patients who can budget necessary procedures have more treatment choices because they can afford to access more costly, high-quality care that would otherwise be out of reach.
In-house financing is transparent in that practices explain the breakdown of patients' expenses before creating a payment plan. Patients can apply for in-house financing through companies like Denefits quickly. Then, they can make scheduled payments from anywhere, at any time!
Hybrid in-house financing is more straightforward for patients than financing via independent lending companies. Under hybrid contracts, patients are charged lower interest rates than they would pay if using traditional credit cards or loans. In-house payment plans can sometimes be altered if patients become economically burdened by outside costs. This allows them to continue to live their everyday lives without worrying about missing their due payments, dropping their credit score, and impairing their credit history.
Visit www.denefits.com to learn more about how to use an in-house payment plan to finance the medical services you need.